Lynn Miles - TumbleWeedyWorld
True North Records
****1/2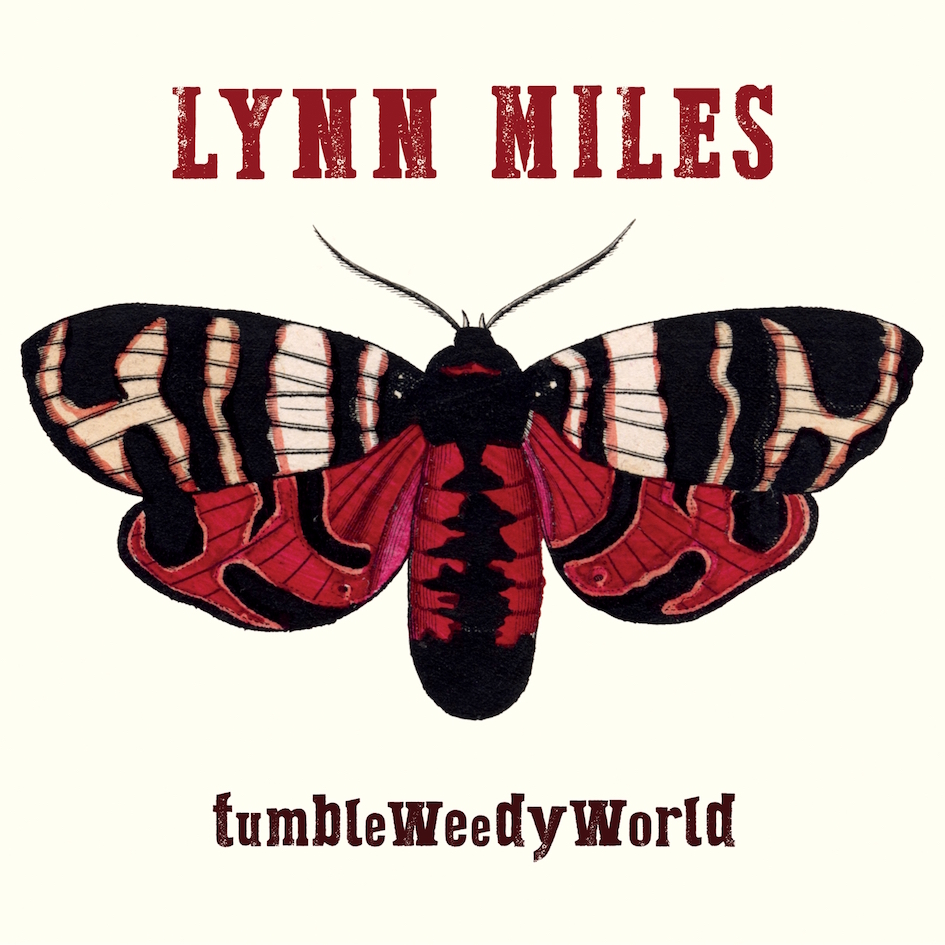 Acclaimed Canadian singer-songwriter Lynn Miles has been responsible for some of the past three decades most mesmeric and beguiling albums. She has maintained her introspective songwriting and moving, somewhat forlorn vocals while navigating through a variety of compelling and emotional songscapes. A multi-award winner, she is first, last, always a songwriter who sings because she writes. If you're not familiar with Lynn's music, then this, her 16th album, is as good a starting place as any for entry into her vast and superb catalogue. The ten songs are suitably and profoundly moving as she lays bare both hers and our past, present and future selves. With lucid insight she peers deeply into personal relationships, staring at the cracks and fissures, celebrating the human ability to mend brokenness and uncertainties, and never settling for easy answers or solutions.
Like all the best ones do, her songs feel like loyal companions along the road of life, wherever you're at, right alongside you. Whether wrestling with critical self-evaluation (Moody), a search for new beginnings and freedom from a toxic relationship (Hide Your Heart), or meditative release from numbing despondence (Cold Cold Moon), Lynn conveys a raw vulnerability, always commanding attention. 
In doing so, she has crafted one of the most searing, powerful albums in her over-three-decade career.  She is accompanied by a skilled group of musicians—Joey Wright (acoustic guitar, mandolin), Stuart Rutherford (Dobro), Rob McLaren (banjo), James Stephens (violin) and Michael Ball (stand-up bass)—providing sensitive, mainly country-bluegrass arrangements.
Her supporting musicians are no slouches, handling driving numbers like All Bitter Never Sweet and the more atmospheric country styled Sorry's Just Not Good Enough with equal ease. The latter has an affable groove that's underscored by soft interjections of entwined Dobro and fiddle. The former starts off with rollicking banjo and driving guitar voicings, flowing into her defiant storytelling vocals, backed by the refrain of rebellious harmonies. It's the kind of good tune that you'll end up humming for the rest of the day as soon as you hear it. You can hear the pure passion thrumming through Johnny Without June, a compelling song of carrying on after a lifelong partner has gone. The whole track is despondent, emotive, and full of sensitivity, displaying a homespun charm with a very simple acoustic country arrangement. There's a captivating jog-along rhythm at work on the western-styled Palomino, a yarn about a heartbroken woman swapping a loveless relationship for the new freedom of living the life of a cowgirl and forging a close partnership with her horse.
The album ends on a floating high, with the languid and hypnotic Gold In the Middle. Wisping around  a swirl of guitar, mandolin and violin anchored by her hopeful lyrics, offering reassurance even for the darkest of times in one's life. Beautiful and appealing, there's a quiet defiance as she's clearly found her own ray of sunshine and is committed to helping others on this heartening song filled with personal encouragement.
March 2023