Junior Sisk - Lost And Alone
Mountain Fever Records
****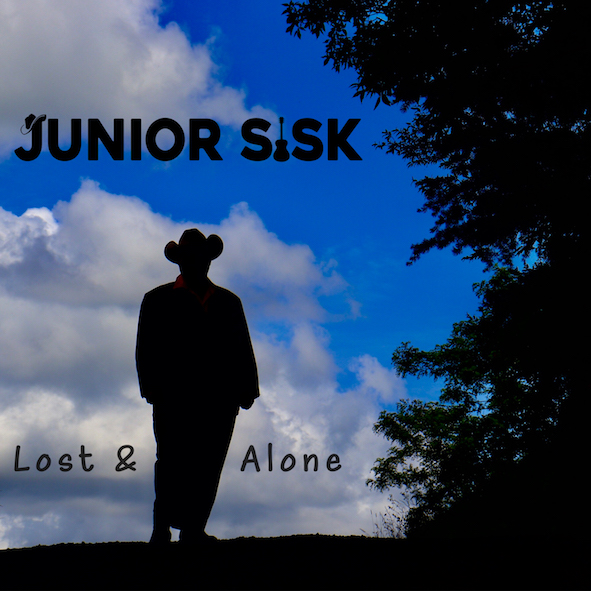 From the first note, this is clearly a record made by people who live and die for bluegrass. You have to admire an act like Junior Sisk and his band. They find contentment in extolling the virtues of traditional bluegrass, paying no heed to whether or not they actually adhere to modern mores. A large part of the essence of bluegrass is enthusiasm. Without that element, even the most skillful execution pales in comparison. Junior's devotion to the form is apparent, giving this collection an authenticity that could easily share a shelf alongside work by the Stanley Brothers or Flatt & Scruggs. That's no minor achievement, and in fact, one reason why it resonates so impressively all on its own. A tight, ten-track compilation that offers plenty of what his fans have come to expect over the years—strong, classy bluegrass in the traditional vein. Even while his five-piece band puts the main focus on the powerhouse instrumentation, the lyrics, melodies and vocal harmonies are also stunning. Junior is known for having one of the most soulful and expressive voices in bluegrass music and he uses it to his full potential throughout. He is accompanied by Tony Mabe (banjo, clawhammer banjo, guitar), Heather Berry Mabe (guitar, harmony vocals) Johnathan Dillon (mandolin), Curt Love (bass) and Doug Bartlett (fiddle, harmony vocals).
The upbeat The Lonely Side Of Town, has an awesome Osborne Brothers vibe, a chugging rhythm set by Tony Mabe's banjo, truly excellent fiddle and vibrant harmony vocals, that is sure to be a crowd-pleaser at live shows. Like so many bluegrass acts, Junior loves unearthing old country tunes, and this time he's selected Sonny Burns' little-known classic Patches On My Heart. It is both sincere and sad, awash in sentiment and heartbreak, just as it was when Burns first cut it in 1961. That is followed by I Wanna Be Where You Are, a delightful duet by Junior and Heather, which reminds me of those Ricky Skaggs and Sharon White duets. There's some great instrumental interplay with fiddle very much to the fore on this cheery and nostalgic love song.
Contrasting with this is Up There On A Hillside, with its clawhammer banjo intro, it sounds like it was discovered in an old tape canister outside of Ralph Stanley's former home in far southwest Virginia. The song tells of jealousy leading to tragic murder, the oldest story in the world, which Junior wrote with Dalton Harper. Distinct details and a rolling, thoughtful melody set by banjo and fiddle make this one listeners are likely to hit repeat on. The choice of the Louvins' Take My Ring From Your Finger is not only a natural one, but the trade-offs on lead vocals kick the song up a notch. Junior and the band turn in a good performance on this smooth country-bluegrass song that I've not heard in years. Another song that suits Junior just right is Ron Spears' A Battle She Just Couldn't Win. Hushed, hermetic, and beautifully weathered, the song casts addiction as the pall over the burial of a former lover, siphoning away a bitter waste of life from anything tender, making cold comfort of a close embrace. Nobody Cares is energetic and enjoyable, despite the heartbreaking lyrics. Featuring a great fiddle kickoff from Doug Bartlett, and nice harmonies on the chorus, I'll Never Change My Mind recalls the early days of Flatt & Scruggs. Take A Little Time For Jesus is so soothing and satisfying that religious skeptics just might be encouraged to convert, while I'm Chasing Old Memories Down is a neat slice of bluegrass honky-tonk as the musicians build rich textures, and each demonstrates their individual skills behind Junior's plaintive, yet soulful vocal tones. 
December 2022