Branded Bluegrass - Somebody's Child
Bell Buckle Records
****
This Indiana quartet were unwittingly named by the late Bill Monroe when brothers Larry Norfleet (lead vocals, guitar) and Jesse (baritone vocals; banjo) were performing with some friends on a bill with the Father of Bluegrass. He was so impressed by their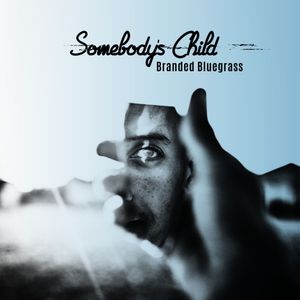 performance, that he quipped 'that's branded bluegrass.' The name stuck and now joined by Larry's son Tristen Norfleet (tenor vocal, mandolin) and Mike Martin (bass) Branded Bluegrass' devotion to carrying on the bluegrass tradition in the purest and most authentic way has been a hallmark of the band's ongoing efforts since that auspicious beginning. With this album the band maintains that mantra and does so in a most emphatic manner. Though the songs on this new album don't all fall squarely in the style Bill Monroe gave us, they are all given a bluegrass treatment from a crack band. They demonstrate a vitality and versatility that can easily appeal to those who enjoy music of a vintage variety whilst mining interest from listeners who prefer contemporary credence as far as their listening preferences are concerned. That enthusiasm and initiative makes this captivating quartet worthy of note, even though this is only the second album into their collective career.
The musicians meld their instruments with such fluidity and finesse that the results become fully gelled. Larry's fretwork is especially pronounced, but no one player dominates the sound. As an ensemble they share the spotlight, which makes the music markedly cohesive as a result. They are joined by special guests Michael Cleveland (fiddle) and Shawn Lane (harmony vocals). Cleveland is a strong partner, adding tangy fills and occasionally threatening to steal the show with a hot solo, as heard on the peppy I'm In Love. Likewise, Jesse's banjo and Tristen's mandolin always find a nice fit while avoiding any sort of showboating or even an especially prominent presence. The rousing rendition of Charlie Poole's Don't Let Your Deal Go Down for example, is all but guaranteed to get feet tapping, while the haunting title song, a spooky murder ballad, garners its sombre approach from dark mandolin notes that are plied throughout. The toe-tapping instrumental Dawg's Breathe proves the point as far as their tight- knit dexterity is concerned. However songs such as Guitars And Fireflies and If You Can't Say It How You See It make it exceptionally clear that a good melody is also essential to their sound.
There are a handful of tender, thought-provoking ballads and religious-tinged songs that, to me, are the heart of this project. The crown jewel in the collection is When Charlie Dreams. Co-written by David Stewart and Brice Long, this sad-tinged yarn is based on a real-life 80-year-old Montana cowboy. It is hard to listen to with dry eyes, but I can't stop myself from going back to it time and again, and I find myself singing the chorus as I move through the day. Mama's Kitchen Table is the story of specific childhood memories, but it's really what most of us lived through in our formative years. Whether they were spent on a rural road or in a busy suburban or city setting, we have special memories of those years and maintain ties to those places long after we've moved on. It's a lovely song, one that illuminates the fact that astute instrumental skills, a knack for carefully crafted melody and a gentle repast makes a formidable combination. In My Bible shares that yearning for an earlier era, when simplicity could be celebrated and there was joy and contentment to be found in tapping into an age-old template. It's an acoustic country ballad with a gospel feel and a taste of their relaxed and completely authentic old-time sound.
The tremendous success of Branded Bluegrass should put to bed the argument that traditional bluegrass is dying or dead. The group is among the most popular on the American bluegrass circuit. This is one of those albums that sets a standard as far as credence and commitment. Clearly there's no more admirable additive than that. Ultimately, this is a fine example of roots music of a particular pedigree, a sound that's far from rustic but still bearing a certain reverence for it regardless.
February 2021