Billy Dean - The Rest Of It's Mine
Audium/BFD Nashville
****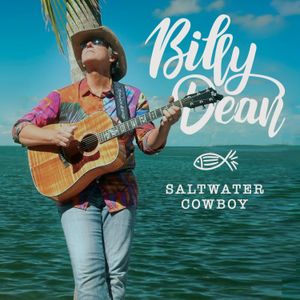 Billy Dean manages something timeless with his newest work, reframing well-worn sounds and styles through the rose-coloured lens of nostalgia. Even today, it sounds fresh and vital. A remarkable work of great variety and emotional arc, the 1990s country hit-maker takes listeners on a dreamy, pastel-tinged vacation of the mind with a batch of songs that range from loosely tropical swing-alongs to forlorn ballads. His love for his home state of Florida seeps in to dapple these songs, and it is enough to make you wistful for warmer climes. Having penned or co-written nine of the ten songs, the collection reminds us of just how good Billy Dean is at crafting such easy-going country-pop melodies. Something of a masterclass in assured, seasoned songwriting, this is an especially accomplished work. Fleshed out by a stellar supporting cast, the tracks virtually crackle with a genuine, lived-in warmth and suss. If you miss the music of Jimmy Buffett, this collection is very reminiscent of that sound, while providing a wondrous vehicle for Billy to display his smooth vocal croon. It's a tried-and-true approach, but it continues to be a winning one for a country singer that really understands his own voice.
Opener Saltwater Cowboy¸ is a slow-burning reggae-tinged track that implodes with evocative handclaps and beachy, reverb-drenched guitar, unfurling into its insistent chorus. A mention of Jimmy Buffett leads the listener neatly into the title song which follows. A co-write with Paul Overstreet, who joins Billy on duet vocals, draws effortlessly on Buffett-style textures for good measure. A song buoyed by a neat shuffle and very tasty acoustic and pedal steel guitar, their blended vocals are just as stunning while caught in the captivating sway of the Caribbean-tinged rhythm. The most radio-friendly track on the album and a definite standout, immediately (right or wrong) made me think of Margaritaville on the intro and has a very wistful 1970s vibe. Ironically—though probably planned— the swoony, romantic Margarita Memories follows. Billy has the perfect crooner's voice, sounding like a dead ringer for James Taylor. The gentle sweetness of the song's melody and execution carries the listener on an emotional wave (the pedal steel automatically induces shivers).
No matter what backdrop he stands in front of, he'll always have that slightful soulful, melodic country-pop voice. Slinky high notes sneak up in Oh What A Night backed here, as everywhere, with creamy vocal harmonies. He knows how to write and construct a song that provokes your senses in the right way. This song makes you feel joy, sadness, nostalgia—he's mastered that art. Laziest Man Alive draws upon the laid-back spirit of his sun-soaked, home to create a delightful brew of dreamy yacht-pop. There's a similar vibe to My Day Off, a carefree tune with cheerful guitar, swirling organ and harmonious backing vocals mixed with a toe-tapping rhythm to create a classic beach-bum number. Hemingway is a poignant piano ballad with lyrics offering sage advice. Its refined sensibility does not prevent it from reaching great heights and stirring passions. Billy adds a bonus track in the shape of an updated, lushly orchestrated version of Somewhere In My Broken Heart, his 1991 top 3 country hit. Like the rest of the album, this song nods towards the timeless while still adding something distinctly new.
July 2022